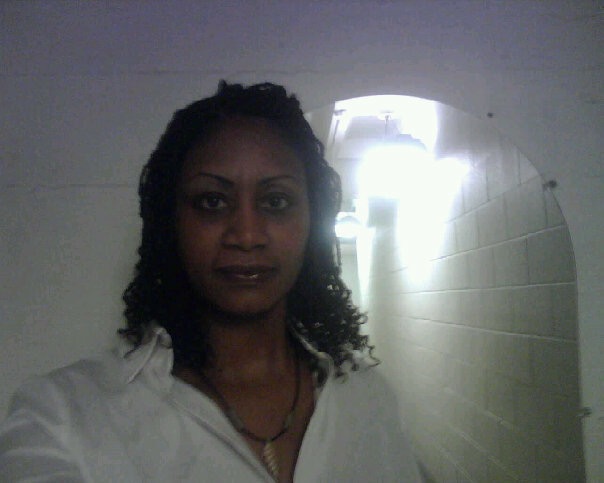 Trina Smith, Club Director
Atlanta Performance is excited to be led by Trina Smith, who has an extensive coaching and athletic background.  Coach Trina played as a middle blocker at the University of Arizona and coached for nearly two decades at the collegiate level.  She has led teams to the sweet sixteen and made 5 appearances in the NCAA tournament, advancing to the second round twice.
A native of Maywood, Illinois, Trina graduated from Proviso East High school and the University of Arizona.  She is a graduate of the Woman's Coaching Academy and of the Sports Management Institute.  She is active in the American Volleyball Coaches Association in the selection of the all-region team and in the top 25 coaches poll voting.
Volleyball Coaching Career
     – Atlanta Performance Volleyball Club, Director 2018-Present
     – Wright State University (NCAA-D1), Head Coach 2005-2011
     – University of South Carolina (NCAA-D1), Assistant Coach 1997-2005 
     – St Mary's College (NCAA-D1), Assistant Coach 1994-1997
     – IRMO Junior's Club, Head Coach 1999
     – Catalina High School, Coach 1993
     – Cactus Juniors, Coach 1993
Personal Career
University of Arizona (NCAA-D1) – BA Communications 
     – Middle Blocker, lettering all four years and three years as a small forward in basketball
     – PAC-10 Conference All-Freshman team, finishing her career in the top 10 in solo blocks, 
        block assists, and digs
     – Led Arizona to a final 16 ranking and NCAA West Regional finals in 1993 where they became 
        the first PAC-10 team to defeat UCLA and Stanford in the same season
     – Two trips to the NCAA tournament
     – Silver Medal at the U.S. Olympic Festival, Minnesota
     – PAC-10 All Decade team in 2000
"Trina Smith's ability to lead was clear the day I was hired at Arizona.  She captained a team that was 10-14 her first year and then led us to the Sweet Sixteen the next.  Her willingness to work hard and lead will be an advantage for her rebuilding the Wright State program" – Dave Rubio, University of Arizona Head Coach
"What Trina Smith has done in her short time at Wright State is nothing short of remarkable.  Her knowledge, work ethic and passion for the game will help Wright State compete for a league title every year. " – Kathy Gregory, UC Santa Barbara Head Coach
Coach Joe Cummings  
Coaching Career
     – Atlanta Performance Volleyball Club, Head Coach 2016-present
     – Atlanta Boom Volleyball Institute, Head Coach and Coaching Director 2007-2016
          – Bronze Medal Disney Qualifier 18 American
          – Big South Sliver Champion
          – Florida Pre-qualifier Champion
          – Junior National qualifier
          – AAU Grand Prix Champion
     – Atlanta International School, Head Coach 2014-2016
     – Chamblee High School, Assistant Coach 2007-2009
          – Conducted drills and provided instruction for the Varsity team
          – Assisted with training the Jr. Varsity and Middle school teams
          – Regional runner-up and sweet sixteen appearances 2007
          – Regional Champion and elite 8 appearances 2008
          – Sweet 16 appearance
Personal Career
     – Bitburg Germany local city Volleyball team
     – Bitburg Air Force Base Volleyball team
     – Andrews Air Force Base Volleyball team
     – All command champion Andrews AFB
     – Invited to the Air Force Volleyball team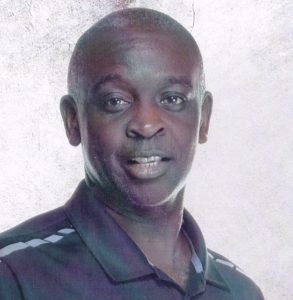 Coach Matthew Work
Coaching Career
      – 12 years Club Volleyball and 14 years of High School coaching experience
          – Atlanta Performance Volleyball Club
          – Kokoro Juniors Volleyball Club
          – Renaissance Volleyball Club
          – Advanced Approach Volleyball Club
          – West Allegheny
          – Upper St. Claire
          – Chartiers Valley
Personal Career
     – Volleyball techniques studied in China and Japan
     – USAV CAP 1 Certified
     – 3 WPIAL District Championships
     – 1 WPIAL District Championship Runner Up
     – 1 PA State Championship Runner Up 
Coach Destinee Benton
Coaching Career
     – Atlanta Performance Volleyball Club
Personal Career
     – Outside Hitter, Life University (NAIA)
     – Outside Hitter, Brewton-Parker College (NAIA)
         Coach Keilah Vick
Coaching Career
     – Atlanta Performance Volleyball Club
     – Club Savannah (15 Premier)
     – Eagles Landing (Led team from unranked to 5th in Region)
Personal Career
     – Atlanta Boom – Team Captain
     – Eagle's Landing
Coach LaToya Jackson
Coaching Career
– Atlanta Performance Volleyball Club
Personal Career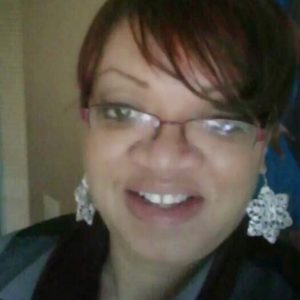 Coach Adina Thrower
Coaching Career
     – Atlanta Performance Volleyball Club
     – High School Varsity Basketball 
Personal Career
     – Middle Blocker, High School 
     – Middle Blocker, GRCC (NJCAA – DII)
"I love the sport and I'm interested in assisting young aspiring athletes reach the next level and successfully compete at the collegiate level."
Coach Jamie Coleman
Coaching Career
     – Atlanta Performance Volleyball Club
     – Huron High School, Assistant Varsity Coach
Personal Career
     – Alabama State University (Libero)
          – 3 Conference Championships
          – 3 NCAA Volleyball Tournaments
          – SWAC Defensive Player of the Year
          – First Team All Conference
          – Michigan Elite (Ages 17-18) S/L 
          – Legacy Volleyball Club (Ages 13-16) RS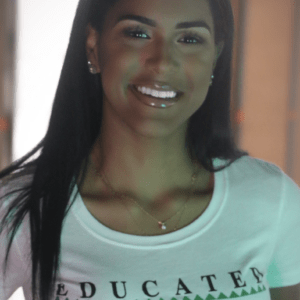 Coach Kayla Wright
Coaching Career
– Atlanta Performance Volleyball Club
Personal Career
APVB Facility Phone Number:
331-575-5577
APVB Facility Address:
1045 Research Center Dr SW
Atlanta, GA 30331